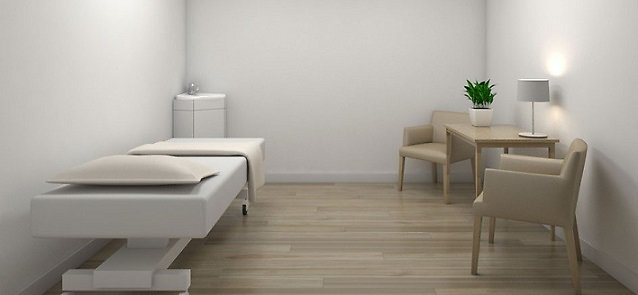 London Acupuncture for Fertility, Musculoskeletal Pain & Stress
Gabrielle earned a BSc(Hons) in Acupuncture at The College of Integrated Chinese Medicine - Kingston University. She practices an integrated style of acupuncture, combining both Traditional Chinese Medicine (TCM) and the Five Element constitutional style. Gabrielle has done extensive post graduate study, particularly in the field of gynaecology and fertility, and believes that the combination of Chinese Medicine and Western Medicine can work wonders. She has a keen interest in the immune system and how it impacts our physical, emotional and spiritual health. The strengthening effect of acupuncture, coupled with appropriate dietary and lifestyle changes, restores balance – reinforcing a fact that the ancients had known; prevention is the key to good health.

As a member of the UK regulatory body, The British Acupuncture Council, you can be assured that Gabrielle adheres to the highest standards of care and professional conduct.

"Through receiving acupuncture, becoming aware of its principles, and incorporating acupuncture - inspired self care techniques in to your life, you can enjoy physical and emotional benefits that may have eluded you in the past."
Areas of particular interest and experience:
Painful Musculoskeletal Disorders: neck pain, tennis elbow, frozen shoulder, repetitive strain injuries, carpal tunnel syndrome, lower back pain, sciatica, fasciitis, fibromyalgia, osteoarthritis, sports injuries & sprains.

Acupuncture is also beneficial for rheumatoid arthritis, whilst it may not improve already damaged joints, it does give much pain relief. More importantly however, treatment works to reduce inflammation and improves the dysfunctional immune system.

Fertility: natural fertility, ivf assistance, menstrual disorders, infertility, PCOS / polycystic ovaries, endometriosis, amenorrhea, pregnancy and post-natal.

Stress related illness: anxiety, depression, insomnia, panic attacks, poor concentration, poor memory & general fatigue
Acupuncture for pain relief, stress and fertility




The fundamental principle of acupuncture is to restore balance of mind and body, re-establishing order to system malfunction, treating both the cause of disease and the manifesting symptoms and/or pain. As treatment is aimed at the root cause of the condition as well as the symptoms, a more permanent solution to the problem can be found. As a holistic approach to medicine and treatment, the acupuncturist does not solely focus on the indicated problem, but the entire body and mind as an integrated health system.

Acupuncturist Gabrielle Stephenson practices at the Light Centre clinics in Belgravia and Monument in the City of London.
Fertility acupuncturist for the City of London
Acupuncture for the treatment of lower back pain, fertility (natural & together with ivf), stress, anxiety and depression. Clinics are close to London Bridge and Barbican in the City of London or Sloane Square and Victoria station.